Shed and Garage Moving in Missouri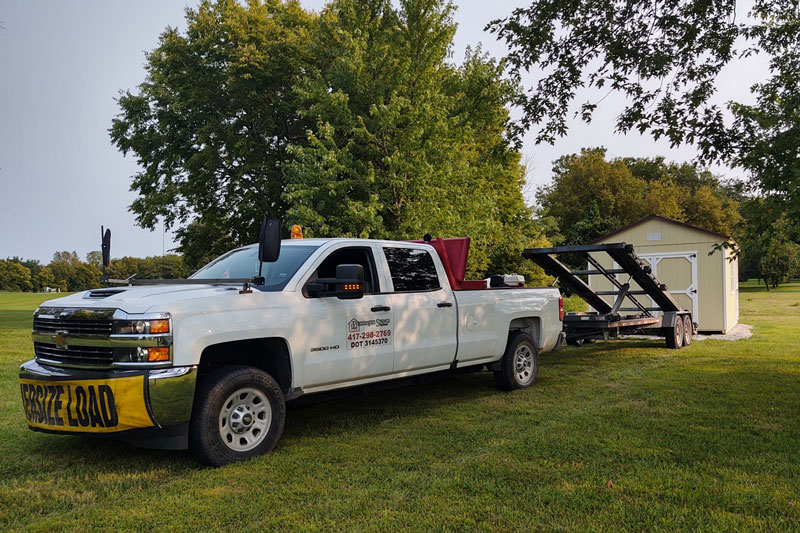 We Move Portable Sheds and Garages
Without the proper equipment, moving a storage shed or prefab garage from one place to another can be a huge challenge. But with the proper state-of-the-art shed moving equipment, your shed or garage can find a new home with minimal trouble. 
We are located in Dunnegan, Missouri and will come to your location, pick up the shed and move it to your new destination. Please note, we serve within about 100 miles of Dunnegan including places like Stockton, Warsaw and other surrounding areas. 
What is a Shed Moving Mule?
A Mule is optimally designed to moved storage sheds and prefab garages. This machine will pick up the one side of your shed or garage and with two sets of dolly wheels on the other end, it will maneuver your building off of your property or to our waiting truck and trailer.
What are the advantages of moving your portable building with a Mule? 
 Less damage to your yard
Moving can be done in almost any kind of weather
Moving a Shed or Garage with a Truck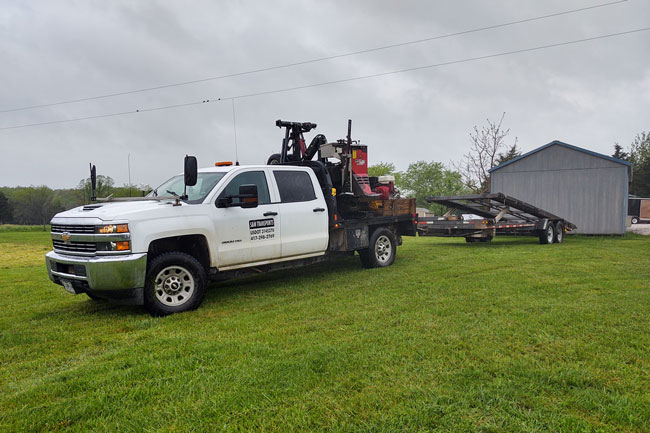 Mule vs Trailer?
There are times when we simply back our truck and trailer onto the property to pick up the portable shed or garage. This works well if there is plenty of space to get to the building and if the weather is nice.
Either way, we will load your building on the trailer and deliver it to the new location you have requested.
Get a FREE QUOTE by filling out the form below.   
Get a Quote to Move Your Shed
Fill out this Form for a Quote on a Shed Move.
Want to Buy a New Shed? Shop our Portable Buildings