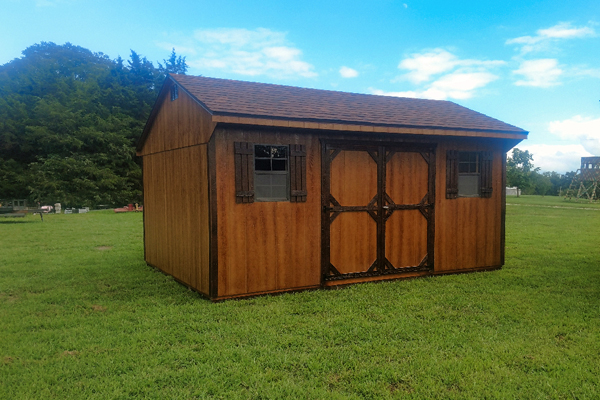 Quaker Wooden Sheds
The Quaker Wooden Sheds are an elegant choice to add to your property. It will protect you your valuable from the harsh weather and be an attractive addition to your backyard space.
The  Quaker Shed comes with a wide front overhang and allows you a choice of siding, trim and shingle colors.
Be sure to check out the 30 year shingle warranty and the LP Smartside 5/50 limited warranty. Download our Price List to get more Ideas or Get a Free Quote now.
Standard Quaker Wooden Shed Features
Your Quaker Wooden Sheds will be built with the finest materials so it will last a lifetime. Note the 50-year siding warranty and the 30-year shingle warranty.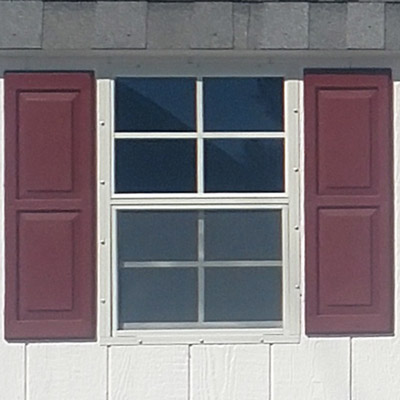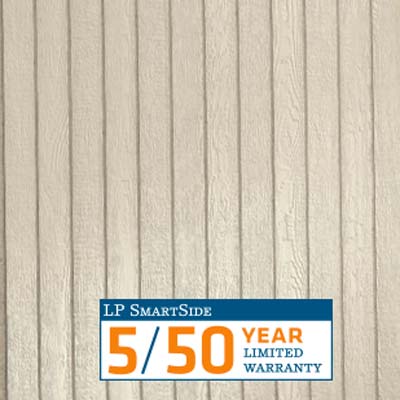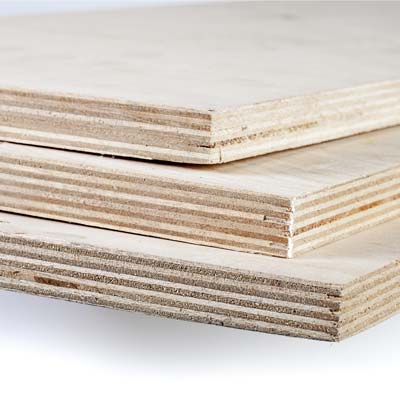 3/4" Tongue & Groove Flooring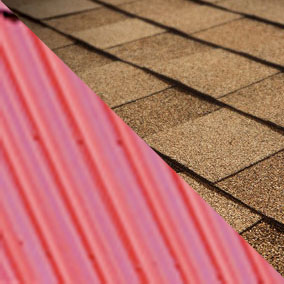 More Quaker Wooden Shed Features
Two 18 in x 27 in Windows with Shutters
Doors: 6ft: 3′ Single, 8ft: 4′ Double, 10ft: 5′ Double, 12 & 14ft: 6′ Double
The Quaker Storage Sheds include 6′ Walls
16 in on Center Flooring, Roof and Framing
Two Vents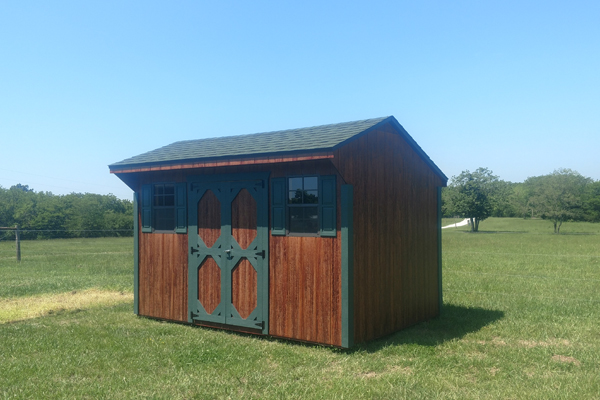 Quaker Wooden Shed Prices
| Size | Prices | Size | Prices |
| --- | --- | --- | --- |
| 8x8 | $2,144 | 12x12 | $3,775 |
| 8x10 | $2,248 | 12x16 | $4,418 |
| 8x12 | $2,360 | 12x20 | $5,167 |
| 10x10 | $2,703 | 12x24 | $5,795 |
| 10x12 | $2,919 | 12x28 | $6,530 |
| 10x14 | $3,152 | 12x32 | $7,206 |
| 10x16 | $3,404 | 12x36 | $7,901 |
| 10x20 | $3,985 | 12x40 | $9,278 |
| 10x24 | $4,613 | | |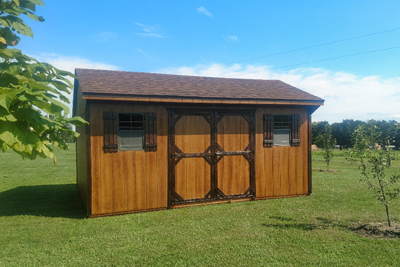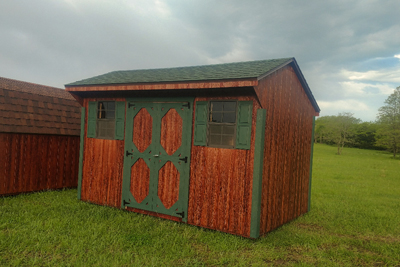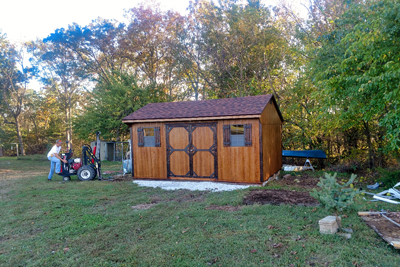 Other Portable Buildings to Create Space for Life